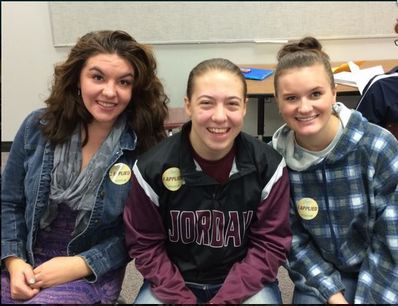 College Application Week is provides each senior the opportunity to complete a viable college application during the school day.  College admissions staff will be at Jordan High School to assist seniors with their applications. 
During APP class, seniors have the opportunity to complete their applications or find out more about military or jobs.

#UCAW Please note: Some schools waive their application fees during College Application Week! Please see the Senior Bulletin for a list of schools.
What do students need to bring?
If paying the application fee is a barrier for your family, please contact your student's counselor. Funds are available to families who qualify.