ALL Jordan High School JUNIORS will take the ACT test for FREE at school March 5, 2024. Juniors ONLY.
The Juniors should arrive at JHS no later than 7:30am.
For more information about the ACT and how to prepare, click HERE
There is no school that day for other grade levels, though teachers will be available for help. If students are unable to attend that scheduled day, there will be a make-up test given at a later date.
2022-2023 ACT National Test Dates
Test Date
September 9,  2023
October 28, 2023
December 9, 2023
February 10, 2024
April 13, 2024
June 8, 2024
July 13, 2024
Registration Deadline
August 4, 2023
September 22, 2023
November 3, 2023
January 5, 2024
March 8, 2024
May 3, 2024
June 7, 2024
($36 Late Fee Required)
August 18, 2023
October 6, 2023
November 17, 2023
January 19, 2024
March 22, 2024
May 17, 2024
June 21, 2024
You can learn more about registering for the ACT on their website.
Online registration is the fastest method. You will know immediately if your preferred test center has space for you to test, and you also can print your admission ticket from the website.
Cost for 2023-2024 ACT is $68.00
Cost for 2023-2024 ACT +writing is $93.00
Jordan High School's ACT code is 450-405
ACT Prep class at Jordan High School (Juniors Only)
This course is generally taught January-February, after school a couple of days each week, with 2 Saturdays for practice ACT testing.
Own the ACT this year – and pave the way for whatever future you can imagine. Youth Education ACT prep classes will help you:
Learn what to expect on the test.
Get the skills to get the score you want.
Identify your strengths and weakness.
Understand and practice all types of questions. Develop specific strategies for improving math skills, grammar usage, reading comprehension, and science reasoning.
Learn how to budget time.
Understand how to build confidence and set reasonable goals for the test.
Learn how to "guess" most effectively and when you should do it.
Classes are offered several times throughout the year. 
22-23 Tuition: $180.00 + Special Fee: $45.00 = $225.00   
For information about financial assistance for the ACT Prep Course, see our ACT Scholarship Program.
2024 AP exam registration will begin September 2023.
You MUST register by Nov 3, 2023 to avoid $40 late fee.
Each AP Exam costs $101.
Alternate test dates are subject to College Board regulations and may be subject to additional fees.
All alternate tests must be approved by the school's AP Coordinator, Mr. Spears.
To learn more about AP Testing visit College Board.
Are you wondering how your AP credit will transfer and be accepted at colleges locally or around the country? Use the following transfer guide to see how your AP credit is helping to accelerate your college studies:
AP Credit Policy Info.
2024 Advanced Placement Testing Schedule
Morning Session (8am)
AP US Government & Politics
Afternoon Session (12pm)
AP Chemistry
AP Art History
AP Comparative Government & Politics
English & Language
AP Language & Composition
AP Literature and Composition
AP Spanish Language
Mathematics
AP Calculus AB
AP Calculus BC
AP Statistics
Arts
AP Drawing
AP Digital Art 2-D Design
AP Art 3-D Design
AP Music Theory
Sciences
AP Biology
AP Chemistry
AP Physics 1
Social Studies
AP US Gov't & Politics
AP Comparative Gov't & Politics
AP World History
AP US History
AP Human Geography
AP Psychology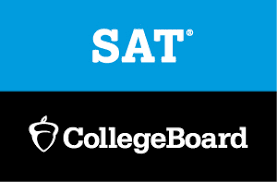 2023-2024 SAT National Test Dates
Test Date
August 26, 2023
October 7, 2023
November 4, 2023
December 2, 2023
March 9, 2024
May 4, 2024
June 1, 2024
Registration Deadline
July 28, 2023
September 7, 2023
October 5, 2023
November 2, 2023
February 23, 2024
April 19, 2024
May 17, 2024
Late Registration ($30 Fee)
August 15, 2023
September 26, 2023
October 24, 2023
November 21, 2023
Not available
Not available
Not available

Jordan High School Code: 450-405
The PSAT is a great way to get a feel for the SAT test and possibly qualify for the National Merit Scholarship! Students can elect to take this test in either 10th or 11th grade, or both!
The PSAT is administered at Jordan High School mid-October each year.
Registration begins in September.
The PSAT will be given at Jordan High School on Wednesday October 11, 2023
You must register in advance to take this test. Signups will begin in September.
The PSAT test is available to sophomores and juniors. The cost is $15 and needs to be paid in the main office. Bring your receipt to the counseling center. There are a limited number of tests available, so don't wait to sign up!  Fee waivers are available, please see your counselor for information.